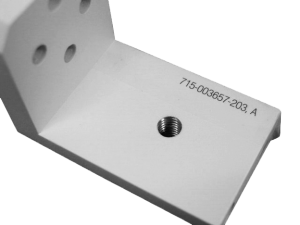 Prime Solutions offers pad printing technology. We can ink mark using various color inks depending on customer's product requirements. Our state of the art pad print technology delivers high definition ink marking.
We have full graphics generation capabilities to take your drawings and specifications from paper to graphics and then apply the printing directly to your product. Round, flat, compound curved or irregular shapes can be marked with high quality images.
From machine shop parts to medical devices we select the very best products from around the Globe to meet your specific application needs. We are not limited by a single manufacturer of inks or materials. We can select the best products to do the best job.