Information

Founded in 1988 Prime Solutions is grown to be the Leader in Ink, Laser, and remarking services.
Quality

We employ strict process controls and assure conformance to specifications throughout the processing.
Technology

Our technologies along with our expertlt skilled Prime Solutions team provide marking on a diverse number of surfaces.
Support

Need information quick? Email us now at Sales@primesol.com or Fax us 510 490-2177 or call us 510 490-2255.
How we
can help
With a tradition of customer service, strict quality assurance procedures, high quality work, and quick turnaround times, Prime Solutions is the leader in Laser and Ink marking services. Using state of the art technologies and proven application processes, we are committed to ensuring the integrity of your mark on a multitude of surfaces and materials. We call it "The Prime Advantage." It's how we provide quality and service above and beyond the expectations of our customers.
What
we offer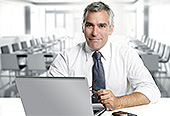 In our centrally located facility we offer a broad range of options to suit your exact needs. Utilizing high technology marking systems and decades of expertise, we offer multiple marking processes of ink and laser marking that will meet your needs. Prime Solutions goes beyond simply printing on your components – we create a lasting impression.
Why
choose us
Our expertly skilled Prime Solutions team is committed to the highest standards of quality assurance, product care, and lot integrity. We understand the importance of getting your parts completed and returned to you as rapidly as possible. At Prime Solutions, we are constantly monitoring our process to ensure your parts will be completed according to your specifications. With the Prime Advantage each component goes through a series of QA checks throughout the entire process.